Assoc. Prof. Gary Crosthwaite
Upper Gastrointestinal and Cancer Surgeon
MBBS, FRACS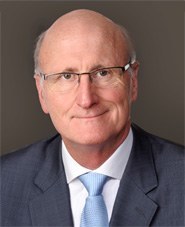 Assoc. Prof. Gary Crosthwaite
Assoc. Prof. Crosthwaite is a recognised Upper Gastrointestinal and Cancer surgeon in Melbourne.
While Assoc. Prof. Crosthwaite has broad experience in many aspects of general surgery his sub specialties focus specifically on treatments for the following:
Upper Gastrointestinal Cancer
Gastric Reflux Conditions
Oesophageal Achalasia and POEM
Hiatal Hernia
Upper Gastrointestinal Disease, and
Gallbladder Disease
QUALIFICATIONS
Undergraduate
MB BS, Melbourne University
Postgraduate
Fellow of the Royal Australasian College of Surgeons (1992)
Registrations
Medical Board of Victoria
Post Graduate Training
Research Fellow University of Melbourne
Senior Anatomy Tutor University of Melbourne
Senior Fellow University Department of Surgery Royal Melbourne Hospital
Senior Registrar Advanced laparoscopy and Upper GI Surgery with Professor Sir Alfred Cuschieri Ninewells Hospital Dundee
Developments
Assoc. Prof. Crosthwaite has brought to Australia and pioneered many new laparoscopic techniques and approaches to advanced surgery.

Most recently he has introduced Per-oral Endoscopic Myotomy (POEM) a new non-invasive technique for the management of Achalasia.
APPOINTMENTS
Clinical Appointments
Clinical Director General Surgery and Gastroenterology Clinical Institute Epworth Healthcare
Consultant Upper GI Surgeon Royal Melbourne Hospital
Visiting Surgeon Royal Womens Hospital
Private Hospitals Appointments
Epworth Hospital
Melbourne Private Hospital
Avenue Hospital
Other Appointments
Senior Fellow, Melbourne University Department of Surgery, at Royal Melbourne Hospital
Convener of Melbourne Upper GI Surgeons Group
Reviewer ANZ Journal of Surgery / Australian Medical Journal / Journal Medical Imaging and Radiation Oncology / Journal Obesity Surgery
Clinical reviewer for AHPRA
RACS Regional Training Board member
Past Appointments
Chair of Training for Australian and New Zealand Gastric and Oesophageal Surgery Association (ANZGOSA)
Board member of Australia and New Zealand, Gastric and Oesophageal Surgery Association
Head of UGI/HPB Unit Royal Melbourne Hospital
Chair Upper GI Tumour Stream Western and Central Metropolitan Integrated Cancer Service
Aid Work
2013 Member GeFit Training Group Fiji
Registration
Medical Board of Victoria
Professional Memberships
Australian Medical Association
International Society of Diseases of the Oesophagus
Australia and New Zealand Gastro Oesophageal Surgery Association
Founding member of the Centre for Bariatric Surgery
Obesity Surgical Society of Australia and New Zealand
PUBLICATIONS
Per-oral endoscopic myotomy (POEM): overview and experience of 100 cases by a single surgeon in Australia Gary L. Crosthwaite1,2, Magdalena Sejka1 Ann Esophagus 2020;3:12
Update in achalasia: what the surgeon needs to know.
Hamer PW, Holloway RH,

Crosthwaite G

, Devitt PG, Thompson SK. ANZ J Surg. 2016 Mar 18.
Predictors of outcome after surgery for gastric cancer in a Western cohort. Pattison S, Mann GB,

Crosthwaite G

, Lade S, Mitchell C, Leong T, Busuttil RA, Boussioutas A. ANZ J Surg. 2014 Nov 12.
Hui A,

Crosthwaite G

, Mitchell P, Asadi H. Early angiography and clot retrieval in treatment of acute superior mesenteric artery embolus. ANZ J Surg. 2014 Aug 14.
J Jones, A Cichowitz,

G Crosthwaite

, Endoscopic ultrasound-guided fine needle aspiration as a diagnostic tool for gastric glomus tumours. Aust N.Z.J.Surg, 2012, Jan (82)
Paul Robert Burton, Wendy A. Brown, Cheryl Laurie, Anna Korin, Kenneth Yap, Melissa Richards, John Owens,

Gary Crosthwaite

, Geoff Hebbard and Paul E. O'Brien Pathophysiology of Laparoscopic Adjustable Gastric Bands: Analysis and Classification Using High-Resolution Video Manometry and a Stress Barium Protocol Obes Surg. 2010 Jan; 20(1):19-29. Epub 2009 Sep 18
Smart P, Cullinan M,

Crosthwaite G,

Spontaneous splenic rupture secondary to metastatic gastric carcinoma: case report and review. ANZ J Surg. 2002 Feb: 72(2)153-5
Sengupta S,

Crosthwaite G

, One minute unbuffered urease test: should it be read at 10 minutes? Gut. 2000 Jul; 47(1):155-6 Chu P,

Crosthwaite GL

Gastric foreign bodies:no longer a cross to bear

Aust N.Z.J.Surg, 1999
Hensman C,

Crosthwaite G,

Cuschieri A. Transcystic biliary decompression after direct laparoscopic exploration of the common bile duct. Surg Endosc 1997 Nov: 11(11) 1106-110

Crosthwaite G,

Leather A. Meckels Diverticulum, The ultimate diagnostic tool for bleeding Meckle's diverticulum. Aust N.Z.J. Surg, 1997, April, 67(4)
Cuschieri A,

Crosthwaite G,

Shimi S, Pietrabissa A, Joypaul V, Tait, I, Naziri W. Hepatic cryotherapy for liver tumours. Development and clinical evaluation of high efficiency insulated multineedle probe system for open and laparoscopic use. Surg Endosc (1995) 9:483-489

Crosthwaite GL

, Cuschieri A, Chung T, Dunkley P, Shimi S, Cuschieri A Influence of Imaging Systems on Surgical Task Efficiency in Endoscopic Surgery: Comparison of Direct Vision and Electronic Display with 2D and 3D Systems. Br. J. Surg. 1995,82 ,849-851
Cuschieri A, Shimi S M,

Crosthwaite GL,

and Joypaul V Bilateral Splanchnicectomy through a Posterior Thorascopic Approach J R Coll. Surg. Edinb, 39, Feb 1994, 44-47

Crosthwaite G

, Joypaul BV, Cuschieri A Thoracoscopic Management of Thoracic Duct Injury J R Coll Surg Edinb., 40, 1995.303-304
Hanna GB, Joypaul BV, Wheeldon NM,

Crosthwaite GL,

Cuschieri A Post Traumatic Pericardial Syndrome Following Oesophageal Surgery. J R Coll Surg Edinb., 40, 1995.395-396

Crosthwaite GL,

Cuschieri A, Chung T, Dunkley P, Shimi S, Cuschieri A Influence of Imaging Systems on Surgical Task Efficiency in Endoscopic Surgery: Comparison of direct Vision and Electronic Display with 2D and 3D Systems. Br.J.Surg. 1995 June 82(6) 849-851

Crosthwaite GL,

McKay C., Anderson J.R. Laparoscopic Subtotal Cholecystectomy J R Coll. Surg Edinb.,40, Feb 1995 20-21

Crosthwaite GL

, Taylor G.I. and Palmer J.H. A new Radio-Opaque Injection Technique for Tissue Preservation British Journal of Plastic Surgery (1987), 40, 497-501
Oziemski M.A., Billson V.R.,

Crosthwaite G.L.

, Varigos G.A. A New Treatment for Acquired Reactive Perforating Collangenosis Australas J. Dermatol. (1991), 32, 71-74
PRESENTATIONS
2015 ISDEAS/ANZGOSA Meeting Invited Lecture NOTES to POEM

2014 RACS ASC Invited Lecture "Complex Peptic Ulcer Disease"

2014 Surgical Forum presentation "NOTES"

2013 Victorian Medical Post Graduate Foundation invited lecturer 2011 RACS ASC Achalasia Masterclass

2011 AGITG Linitis Plastica – Should we resect?

2010 RACS ASC (Perth) "Follow up Guidelines for Upper GI Cancer"

2010 RACS ASC (Perth) The Perfect Myotomy for Achalasia

<!- Content Ends here ->